HOME > Our Services > Transportation & Delivery Services
Through our nationwide logistics centers, company-owned warehouses and vehicles, and network of partners, we can deliver your products to anywhere in Japan. Particularly in the Greater Tokyo, Kansai and Chubu areas, home to most of Japan's large urban centers, we respond to the need for speedy, small-lot/high-frequency delivery services.
Why Choose Mitsubishi Electric Logistics?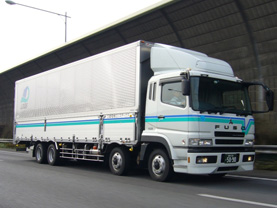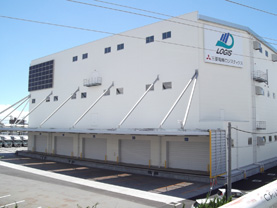 With our comprehensive network of 36 warehouses, and more than 50 logistics centers, operations bases, delivery depots, affiliated company warehouses and offices across the country (including subsidiaries), we can offer greater speed and reliability in transporting and delivering our customers' goods to anywhere in Japan. We operate our own fleet of more than 700 trucks, forklifts and other vehicles for delivery along our main delivery routes. Those areas we don't cover ourselves are covered by our network of trucking and delivery partners, ensuring your cargo gets where it needs to be. This network enables prompt response to customer delivery needs, greater efficiency and lower costs.
Our complete range of online and EDI logistics control and information systems streamline the entire transport and delivery process, making it possible to track real-time inventory status, while ensuring the required procedures are easier for customers.
In addition to fast delivery and streamlined management, we have proven expertise in lot, inventory and process management for handling small-lot/high-frequency deliveries. And upon delivery, our professionals can also assist with product set-up and installation in retail outlets or households. Our services provide a total solution.
Relocation and Moving Services
Mitsubishi Electric Logistics also offers smooth and streamlined relocation and moving services throughout Japan. These services include the moving and set-up of furniture and equipment, minimizing the amount of work required on the customer's side when moving offices. In most cases within Japan, customer business operations resume from the following day.